INTRODUCING F.A.C.T.S:
FACEBOOK ADVERTISING CONCEPT TESTING SYSTEM
How to create ads, promotional themes, names for offers, titles for books… based on the customer feedback facts, not just opinions.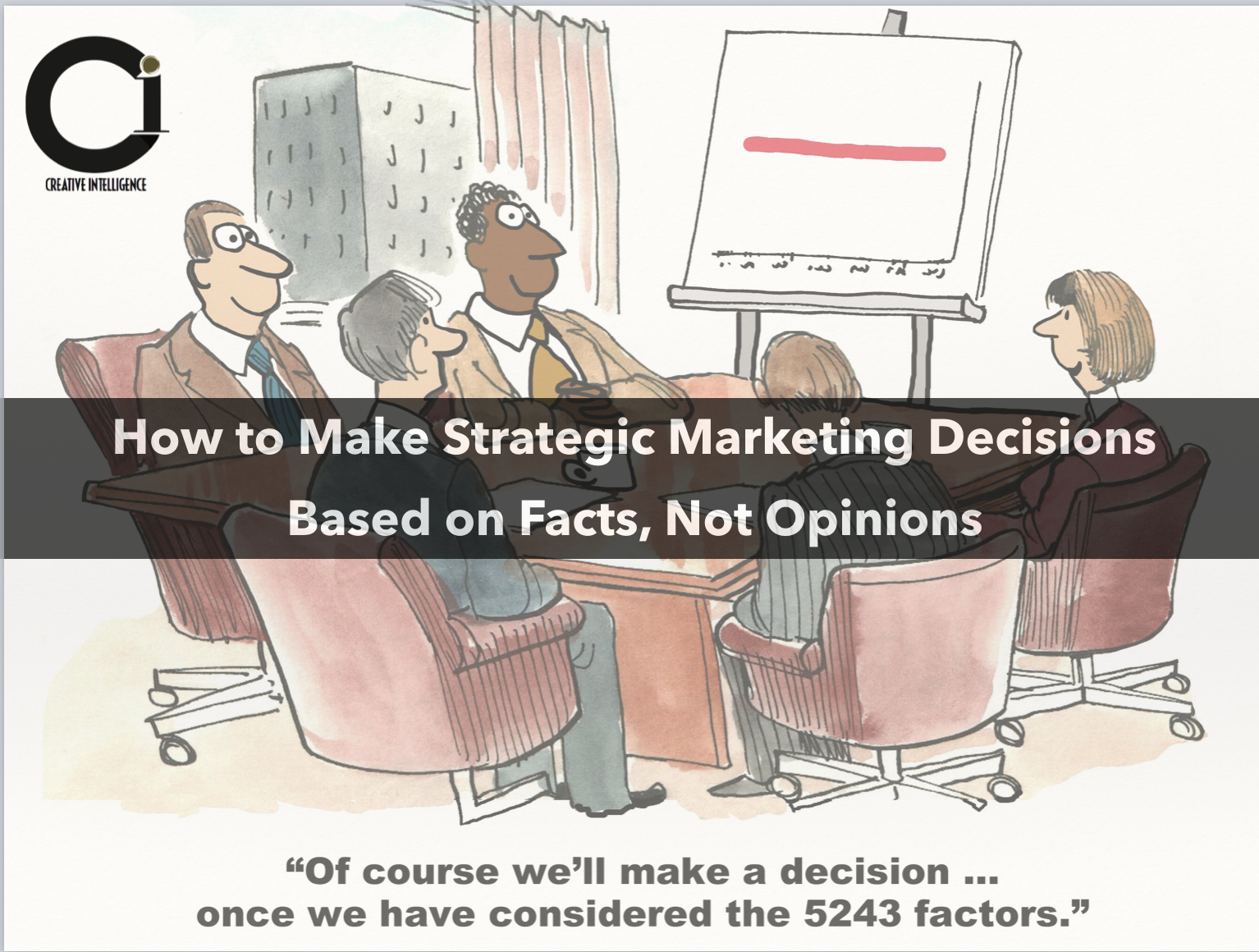 Do you make strategic branding, and messaging decisions based on gut instincts, power plays or group-think?

Would you like to make messaging decisions based on unbiased customer feedback?

Would you like to "hit the proverbial marketing home run" without the hit or miss risks associated with it?
Which marketing idea has the best chance of succeeding? Until now, It's been the big elephant in the marketing room question that virtually every company debates ad infinitum. Now, there's a simple, affordable and game-changing way to select the idea with the most potential based on cold facts culled from in-market consumer feedback.
Introducing F.A.C.T.S: Facebook Advertising Concept Testing System
F.A.C.T.S is a new, but tried and true concept testing system that empowers companies to make strategic marketing decisions based on consumer actions and two powerful Facebook algorithms.

F.A.C.T.S decisions are based on the first, and most important stage of marketing: the awareness stage.

F.A.C.T.S testing helps companies understand what ad, promotional theme, white paper title… whatever, will resonate the best with your company's designated target groups.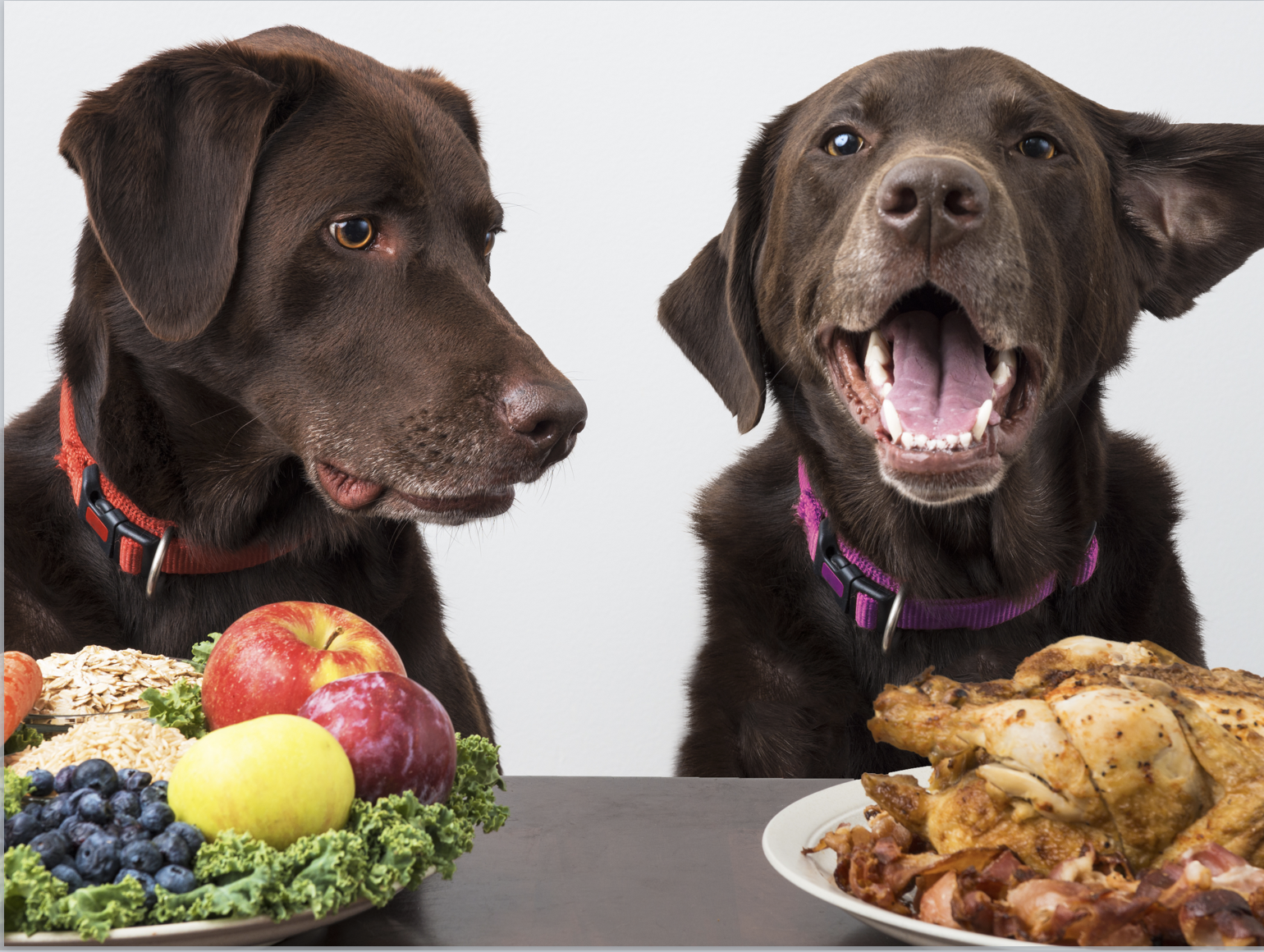 Results Based on Real Consumer Feedback and Facebook Algorithms
F.A.C.T.S was created to replace decision making by committee, politics, and opinions and with a proven testing system that delivers results based on real consumer feedback and Facebook algorithms. In other words, the Facebook Advertising Concept Testing System delivers results you can count on to raise brand awareness… and raise your bottom line.
F.A.C.T.S combines key elements of classic marketing testing and key components of Facebook Advertising. The test measures Ad Recall and Relevancy: the system helps companies test many ideas and to see which one will cut through the clutter, be remembered and engage prospects and customers the most
Concept Test anything: Brand Positioning, Taglines, Promotional Ideas, White Paper Titles, Offer Ideas...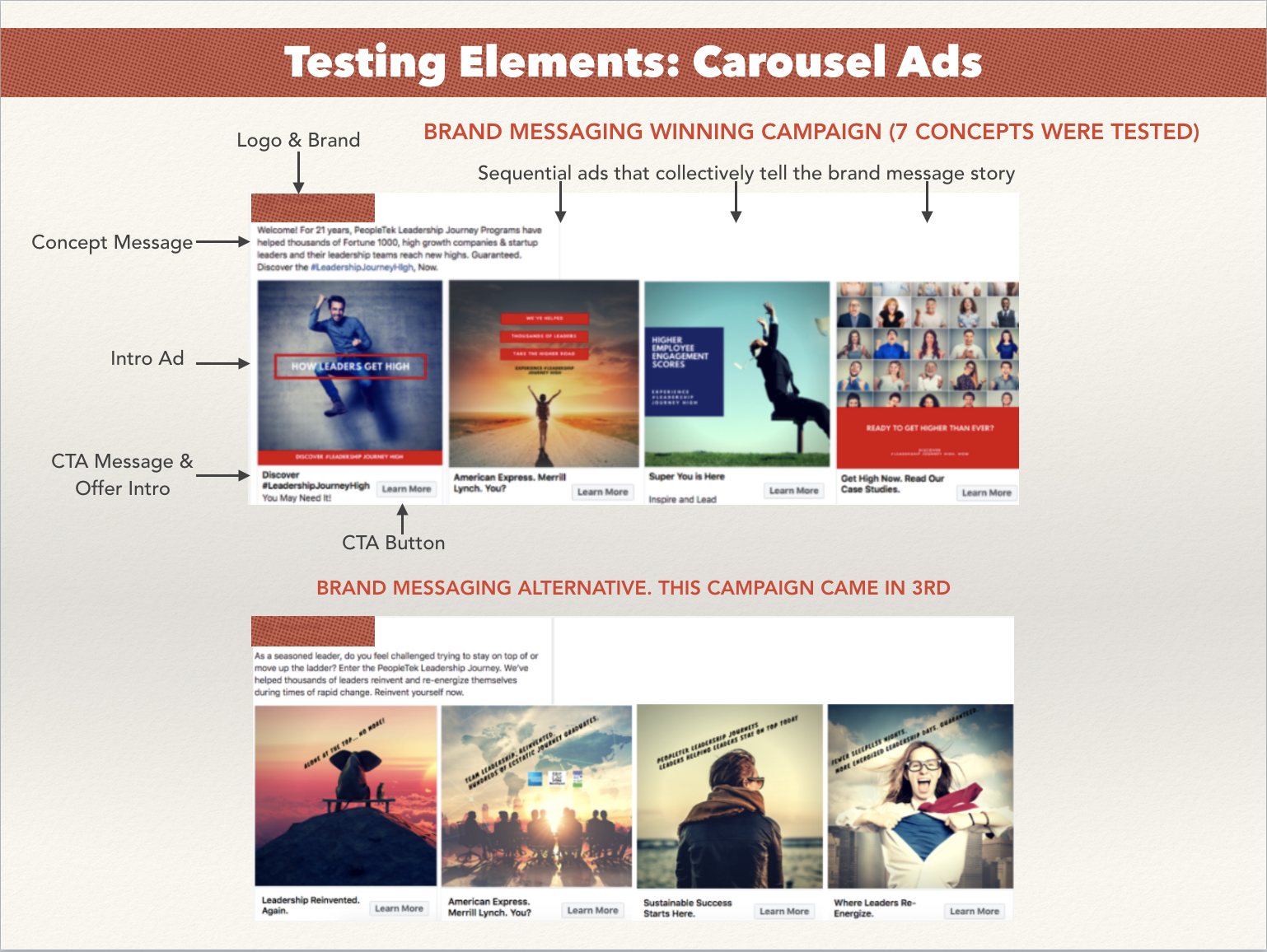 FACEBOOK ADVERTISING CONCEPT TESTING SYSTEM: SAMPLE CAMPAIGN
What does a  F.A.C.T.S campaign physically look like on Facebook? Here is a sample test campaign that was developed for a leading leadership coaching company. We have left out the name of the company for confidentiality purposes. We purposely did not show the setup dashboard as it is too complex to view without an explanation.
To get the facts on F.A.C.T.S and accelerate your ability to conduct intelligent tests, click and email founder Mark Schneider, now.