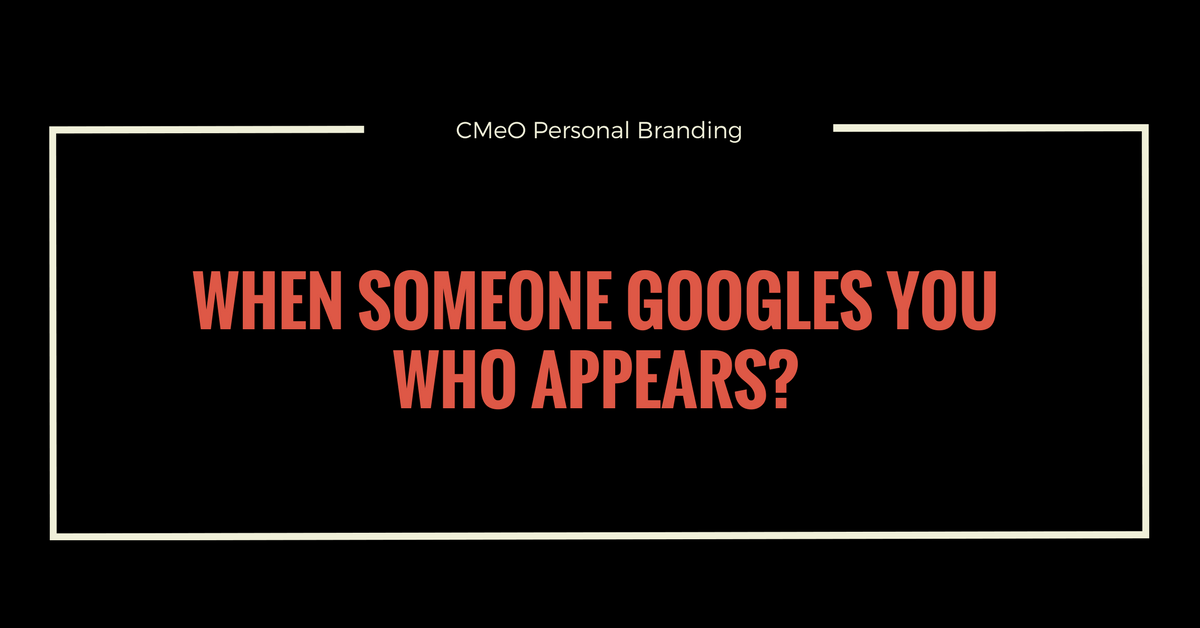 HOW TO BUILD A 5-STAR ONLINE REPUTATION
What Do You Really Need To Shine Online?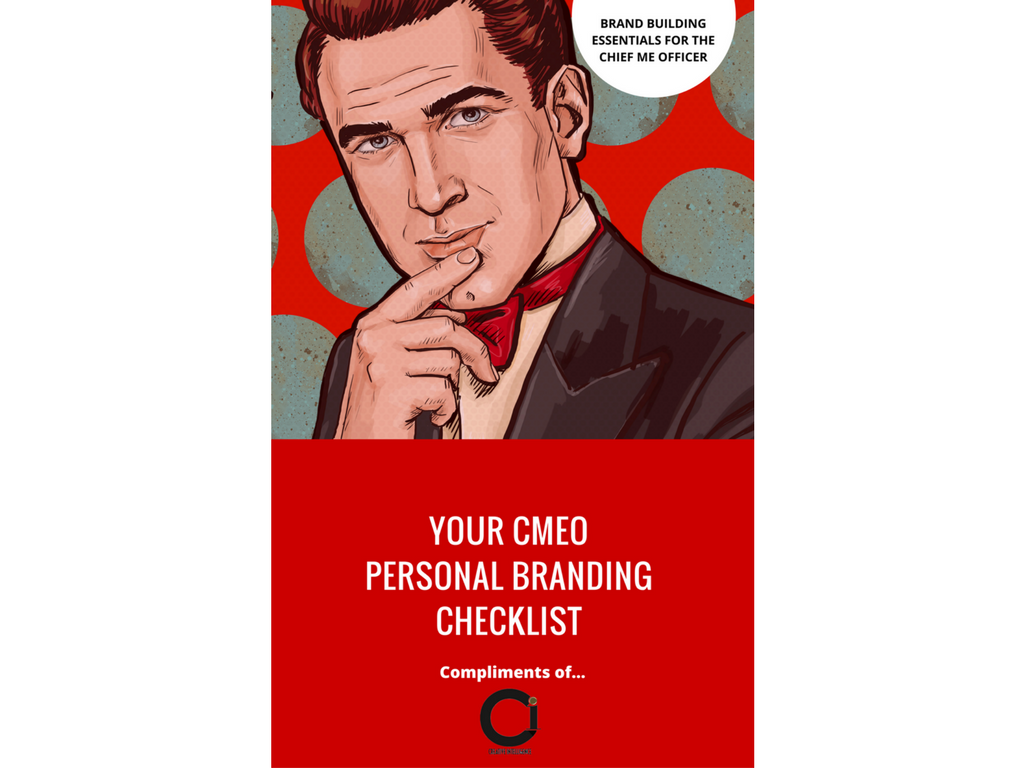 TODAY YOUR REPUTATION IS EVERYTHING!
When someone "Googles You" or "Bings You Up" are you making a 5-Star first (and lasting) impression? In this age of trust and transparency, your online reputation will literally be your make or break within seconds of someone discovering you. Creative Intelligence can help dress you for success with its Chief Me Officer Personal Branding system. We will professionally position and present you so your experience, talent, and unique personality shine online.
The following checklist is designed to make you think, realize and prioritize what's required to build a personal brand that captures and promotes your expertise and success stories. Doing so will enable you to attract the right people, so your time is focused on the right opportunities.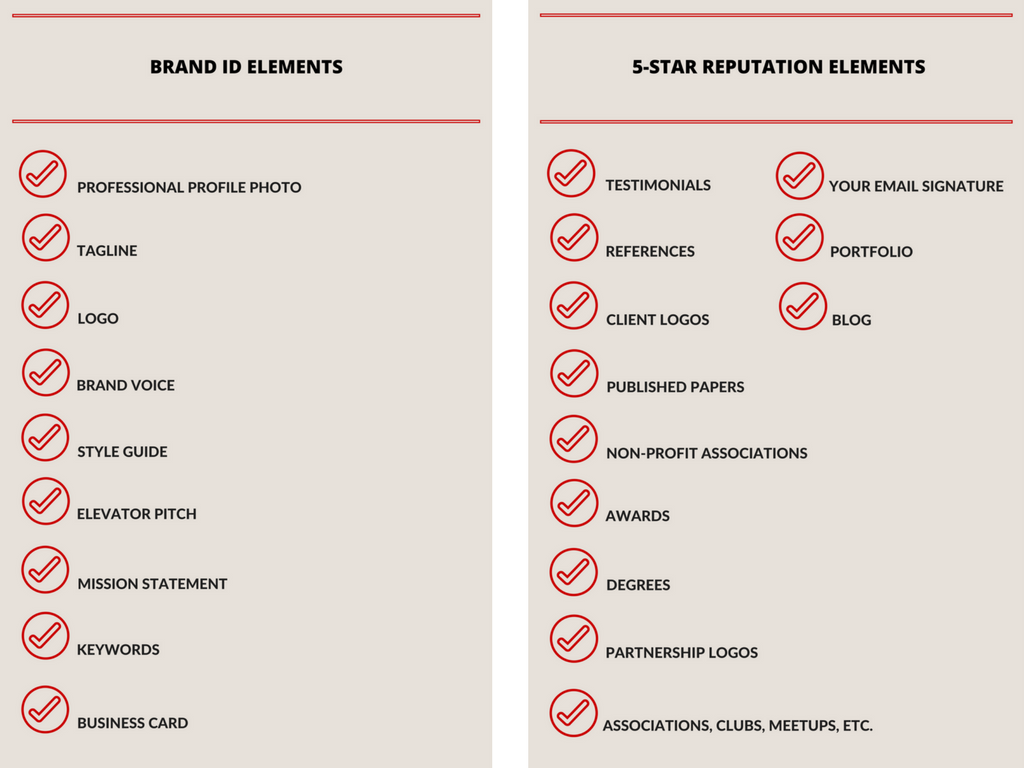 YOUR BRAND IDEA & SOCIAL PROOF
Two of the essential components of personal branding is your Brand ID and Social Proof.
Your Brand ID is designed to represent how you want to be positioned in the marketplace: What do you stand for? What is your elevator pitch? What is your brand voice? Are you conservative or a provocateur? What colors and fonts best represent you?
Your Social Proof is designed to show off your expertise or credentials. Even if you are humble, it's important to highlight facts that prove that you are trustworthy and accomplished. In fact, the fewer adjectives and more facts you feature, the more your online reputation will shine.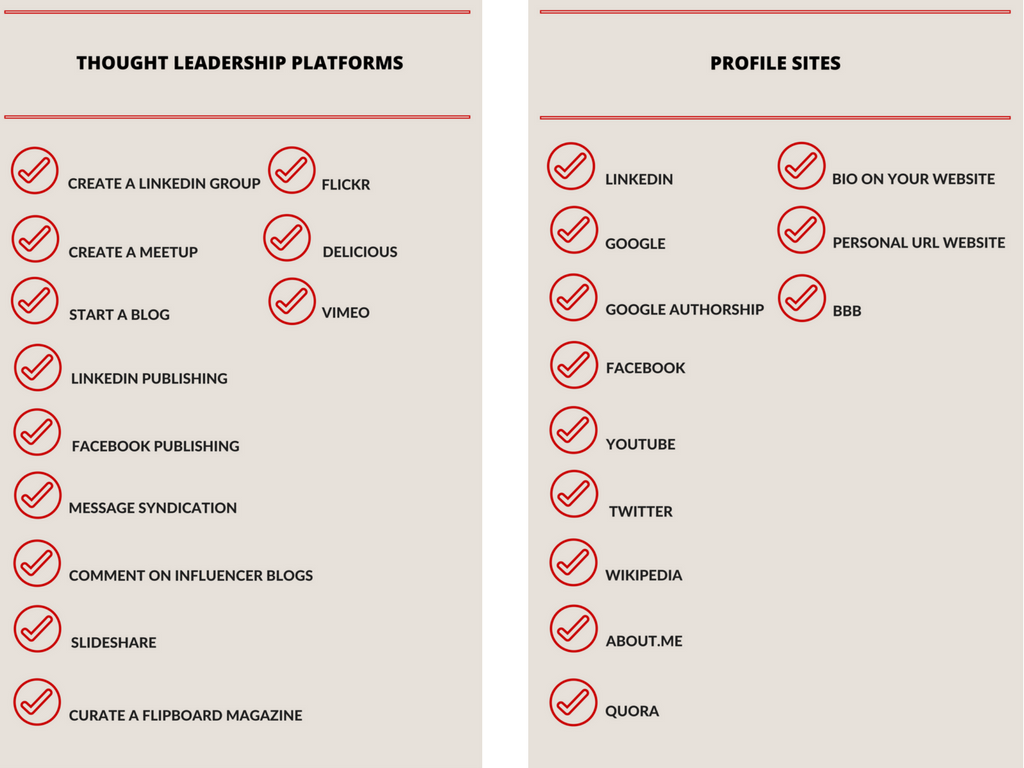 THOUGHT LEADERSHIP & PROFILE SITES
Two other very visible reputation elements are thought leadership and profile site development. Thought leadership primarily focuses on publishing great content in all the right places, so you are considered a "thought leader" in your field of expertise.  Representing yourself on key profile sites like LinkedIn, Twitter, YouTube, Facebook, Angie's List, Upwork, etc., will help you stand out in places where your target groups search. What's more, featuring your profile on many profile sites will help your online reputation grow exponentially. It's well worth the effort to carefully populate strategic profile sites.  Creative Intelligence can help you assess which sites are the most important for you. And even more important, help you develop
THE FREE PERSONAL BRANDING ASSESSMENT: VALUE $195.00
So, when someone Googles You or Bings You Up, who appears? Discover the truth… for better and for worse… with the CMeO Personal Branding Assessment, only from Creative Intelligence. Remember, a healthy personal brand equates to a wealthy one, too.
To learn more, contact Creative Intelligence now.